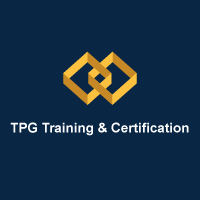 Course Description
This course provides a basic overview of key CPG industry data sources, while providing a few research & analytical techniques used to leverage this data into better insights and decision making. The course will also provide a basic overview of key measures used across the Industry to help ensure more effective communication between manufacturers & retailers.
Learning Objectives
To provide a basic understanding of the key data types & terminology used in the CPG Industry.
To provide a basic understanding of syndicated data across each type – Retail/Scan (POS) data versus Household Panel data, while sharing the key differences between the data sources.
To highlight key, basic measures used with Scan data versus Panel data so this information can be used more effectively to build the business.
To provide a 5 step process for effective & efficient analysis to help ensure this data gets turned into useful insights.
To provide an overview of the basic measures used in the manufacturer/retailer interface to help facilitate more effective communications between both parties.
This course will also provide several additional Retailer financial measures, beyond the basics, to help participants better understand the potential issues they will be facing in the negotiation process.
To discuss how to leverage this new learning in their work, the next day, to deliver stronger business results for their Company
Delivery
Instructor led
Webinar
Experiential
Target Audience
Any person from a Manufacturer, Retailer, Distributor or Agency, within the Consumer Product Goods industry, who seeks a basic, actionable understanding of data sources, research and analytic techniques. Typical participants include roles such as Category Managers, Buyers, Merchandisers, Account Executives, Brand Managers, Operations Managers, Retail or Sales Strategy Managers, Trade Marketers, Category Analysts, etc.
Supported Behaviors
Analysis and Insights
Strategic Business Planning