Delivering sustainable, profitable growth year after year is not easy. For those companies who do, an innovation-led culture is often at the core, fueling the engine to deliver new products and services which delight their customers.
Innovation cultures deliver much more than successful product launches. You will find they apply the same innovation model and problem-solving techniques to work processes, engagement tools, and systems to achieve continuous business improvement throughout the organization.
How We Help Clients
TPG helps companies unlock new possibilities for growth



TPG unlocked our innovation bottlenecks, and rewired us for accelerated speed to market.

Learn more about our impact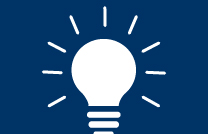 TPG Advantage
TPG's industry experts have led innovation functions at top companies. Coupled with TPG's core heritage in effective work process and organization design, innovation and commercialization capabilities are tailored to your culture and work flow for breakthrough results.
Establishing an insights-led discipline to innovation blueprinting
Solving innovation process bottlenecks and optimizing resourcing
Providing a customer-focused approach to turnkey launches for expedited return
Sign Up Below for TPG Industry Insights