The Partnering Group's Commerce Marketing practice is comprised of industry-recognized practitioners with backgrounds in retailer media, shopper marketing and digital marketing across CPG, agency and retailer verticals. Their experience empowers thought leadership, retailer media platform and performance analytics and full-funnel planning that enables holistic omni-channel marketing.
How We Help Clients
TPG helps brands drive loyalty with targeted shoppers



TPG helped us leapfrog our shopper marketing capability to an Omni-shopper leadership position

Learn more about our impact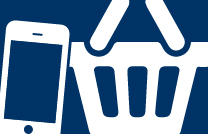 TPG Advantage
TPG leverages a proprietary approach to shopper marketing which has helped brands and retailers engage targeted shoppers, retain their loyalty, and ultimately create advocates who influence and attract others.
Leading shopper understanding and insight activation
Engagement solutions to build trial, repeat, and loyalty
Measuring results
Sign Up Below for TPG Industry Insights