Digital and Omni-channel have demonstrated that driving brand consideration and motivating purchase behaviors are no longer discreet consumer vs. shopper activities. With a path to loyalty that is anything but linear, marketers are re-wiring their touchpoint strategies with a pronounced 'customer-back' focus – acknowledging that retailers are more than just a selling arm. In many cases, it is a captive platform where the brand engagement funnel is fully mobilized.
Retailers are commanding an 'enterprise' lens – driving integrated engagement strategies which seamlessly traverse the online and in store environments. Today's shopper marketer is no longer just an executional arm driving account-specific programs. The role requires enhanced digital and e-commerce competencies to deliver results.
How We Help Clients
TPG helps brands drive loyalty with targeted shoppers



TPG helped us leapfrog our shopper marketing capability to an Omni-shopper leadership position

Learn more about our impact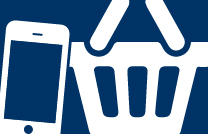 TPG Advantage
TPG leverages a proprietary approach to shopper marketing which has helped brands and retailers engage targeted shoppers, retain their loyalty, and ultimately create advocates who influence and attract others.
Leading shopper understanding and insight activation
Engagement solutions to build trial, repeat, and loyalty
Measuring results
Sign Up Below for TPG Industry Insights