Vision & Strategy
Merchandising Services, organizationally, continues to evolve in retail. While loosely defined, the role of Merchandising Services typically includes: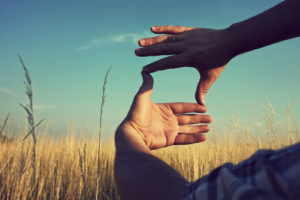 What the physical and virtual store should look like (e.g., architecture and design, website, plan-o-grams, event space, etc.)
Store tailoring to reflect the wants and needs of the local markets
Executing and activating the last three feet of the buying/merchandising plans
There is a growing need to further refine and clarify the role of Merchandising Services. In addition, there is often a need to develop a strategic plan that ensures Merchandising Services fully supports the broader needs of the retail enterprise. There is strong evidence that addressing these opportunities will benefit Merchandising Services, its internal partners (e.g. merchandising, operations) and enhance the customer experience.
What We Do
TPG provides a team of experts that assist retail clients in developing and implementing a Merchandising Services vision and strategy. Our engagement includes:
Discovery: A review of the current state of Merchandising Service. An identification of strengths, weaknesses and opportunities.
Best Practices: An industry review of Merchandising Services Best Practices. This review will provide a description of the value–added activities of merchandising services organizations within leading retailers.
Role & Vision: An aligned role and vision for Merchandising Services. The vision articulates the inspirational purpose of Merchandising Services as a part of the enterprise. The role articulates the work, the boundaries and outputs of Merchandising Services.
Strategic Plan: A 3-5 year plan that includes an objective, set of goals, series of integrative strategies and initiatives. Each initiative has owners, timing and definition of success.
Implementation: Identification of organizational requirements including capital, technology and capabilities. Stakeholder, communication and deployment plans that include milestones and routine updates.