Organizational Capability
With the rapidly changing path to loyalty influencers such as digital, social media, eCommerce, and retailer platform redesign, marketing, sales, and shopper marketing roles and work processes continue to blur and evolve.
Leading organizations are utilizing holistic organization design to define the latest workflow processes, establish role clarity and department boundaries, and optimize internal and external collaboration models to maximize results, execution, retention and growth.
What We Do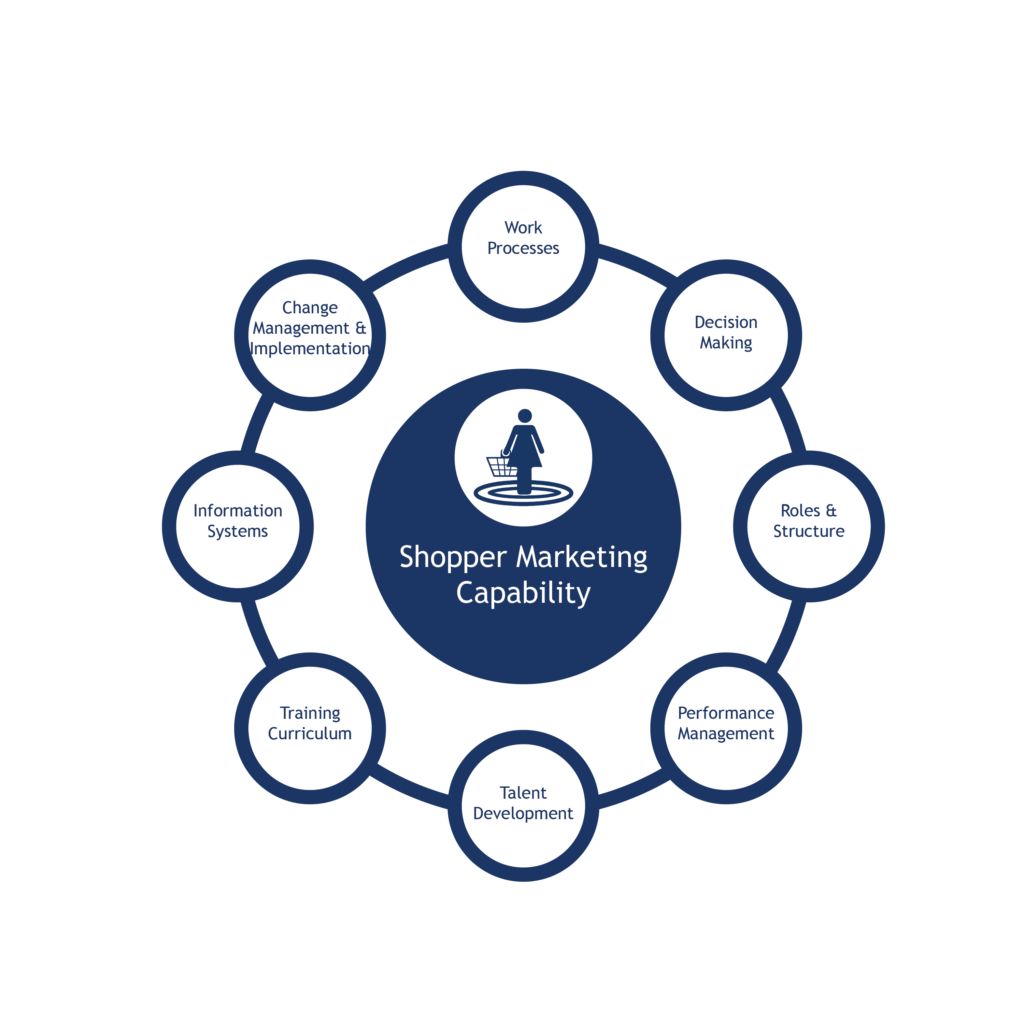 Designing effective organizations begins with the work at the center, then building the optimal linkages, structure, and enablers to operationalize.
Work Processes
Decision Making
Roles & Structure
Performance Management
Talent Development
Training Curriculum
Information & Systems
Change Management & Implementation