Private Brand Operational Execution
The PB Execution is what the Customer will experience, this is where the 'rubber meets the road'! It is important that the customer gets the right message, understands easily what the different Private Brands are in the store, what their positioning is (why is this a good deal for me?) and it should be easy to find these brands across the store.
Customer Development
What We Do
TPG Private Brand team works with many clients making the PB story alive on the floor. The PB execution is the ultimate opportunity for the retailer to tell the customer they are proud of their brands and they strongly believe in them (equity exchange). At the same time the PB message needs to be balanced out with the other company messages out there as well, considering all shoppers' interests.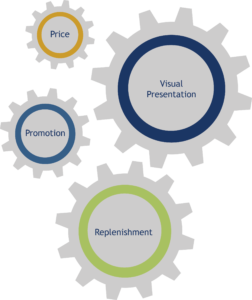 Private Brand In Store Execution: TPG will define the optimal model to execute the defined PB strategy in store. This model will include shelf plans, second placement (end caps, displays, pallet drops) and dedicated PB areas like a PB innovation modules, a PB value wall etc.
Private Brand Communication: It is important the customer understands quickly what the PB architecture looks like and how the different Brands are positioned. PB Communication will include Brand communication as well as price communication (regular pricing and deals). TPG will define the right PB communication portfolio, including the webpage, direct marketing, social media and in store communication.