The dynamics with today's Omni-Channel Shopper has made Category Leadership a critical priority for Retailers and Suppliers. Today's work is focused on delivering breakthrough insights along the shopper path to loyalty that enable the development of winning Category Strategies and Initiatives. The end result is to drive profitable category growth while enabling deeper, strategic conversations and planning for both parties.
TPG created the Category Management process and supporting tools 25 years ago to help Retailers and Suppliers work better together to deliver enhanced value for Shoppers. We have continued to enhance this process and Category Management is now known as "Category Leadership".
How We Help Clients
TPG helps unlock category growth



Through Category Leadership, TPG helped me change the conversations with my most important customers.

Learn more about our impact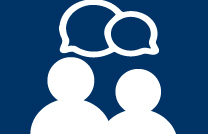 TPG Advantage
As experienced practitioners and consultants, we understand your Customer issues/opportunities and work with your teams to develop the right solutions for a winning plan. With world-class experience in 38 countries across the globe, we have proven best practices around Category Leadership that will help you "change the conversation" with your most important Customers by:
Creating breakthrough shopper insights in an Omni-channel world
Developing robust plans that accommodate key retailers across diverse channels
Orchestrating category growth by uncovering breakthrough innovation solutions and merchandising excellence
Sign Up Below for TPG Industry Insights