Retailing is more competitive than ever before with disruptive new entrants and channel blurring. The pace of market change has continued to accelerate in terms of shopper needs, formats, rising costs and government legislation. Technologies including digital, big data, robotics and smart logistics are transforming, growing and destroying retail companies. Retail strategy must identify where to play and how to win during this wave of industry transformation.
How We Help Clients
TPG creates growth and differentiation



TPG helped us devise a unifying strategy for accelerated growth and leadership in our markets.

Learn more about our impact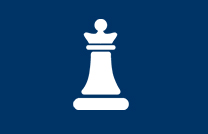 TPG Advantage
At TPG we provide experts that have done the job in the real world. We combine that background with proprietary analytics and approaches to produce winning strategies and shareholder value. Our team works collaboratively to:
Deeply understand the shopper and market conditions
Design winning retail strategies in a world transformed by technology
Focus limited assets on high return strategies that drive competitive advantage
Sign Up Below for TPG Industry Insights