Marketing Academy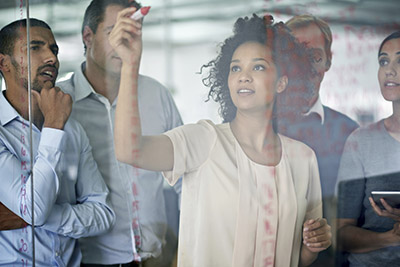 Develop a world-class tailored integrated plan. We take a competency-based approach to building an integrated learning planning – centered around classroom training but leveraging e-learning, interactive PDFs, and other tools. We train marketers in Marketing Topics, Sales Topics, and General Management/Leadership Topics.
What We Do
We build upon our library of content to tailor a semi-custom plan specific for your organization.
Competency Based: We work to ensure a learning/development plan refined based on your organization's needs and priorities.
Integrated Learning: We use a host of tools to build the right/financially efficient learning plan.
Classroom Training: We leverage workshops, in-session gamification and modern learning approaches, we ensure maximum engagement and retention, resulting in very high client satisfaction (4.5 out of 5 average rating, 90% repeat rates).