Digital Category Leadership with Top Retailers
Retailers are seeking smart and proactive supplier partners to uncover insights and develop better category experiences both digital and physical. We rethink the category as a wider and unbound solution. We conduct retailer-specific digital experience reviews and retailer shopper and clickstream analysis for fresh insights. We jointly design digital growth tactics leading to double digit growth while also building a deep and valuable partnership between retailers and suppliers.
What We Do
TPG helps suppliers collaborate with top retailers to optimize the online shopper experience and accelerate category growth via eCommerce and the store.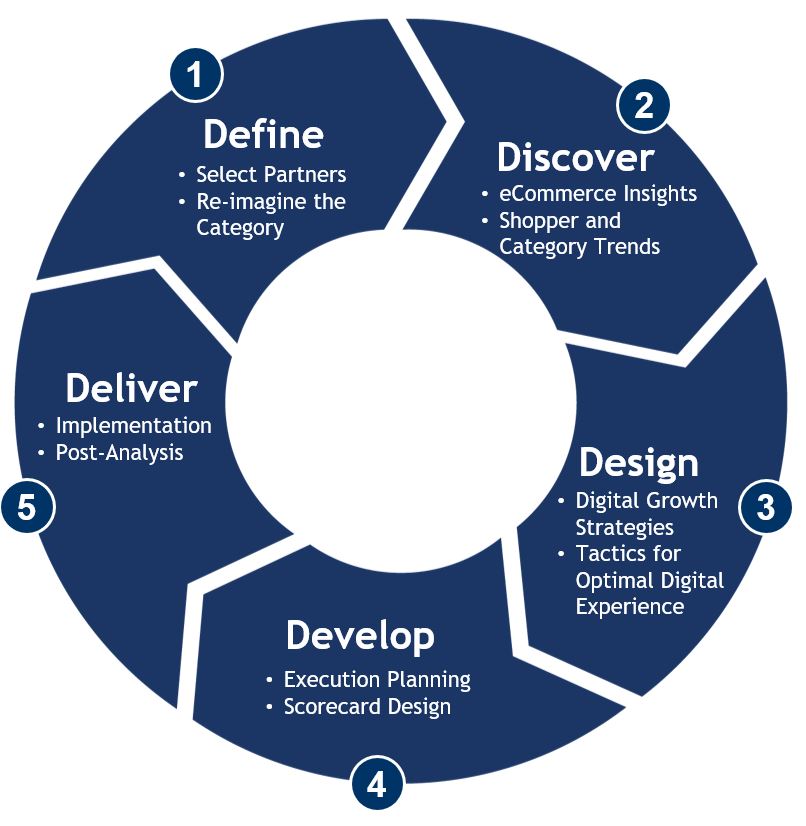 Define: Re-imagining of the category as a digital solution wider/larger than the traditional in-store category definition.
Discover: Using a proprietary set of 40+ insights questions we collaboratively identify the big focus areas and then plan the right data/research sharing to unlock the answers.
Design: Based on our insights we develop 2-4 key Digital Commerce growth strategies and tactics from assortment/promo to site/app experience to digital marketing and finally supply chain.
Develop and Deliver: Once prioritized, each tactic is fleshed out into an execution plan to provide clarity on owners between the supplier and retailer and deadlines.


Before retailer collaboration, TPG typically designs a toolkit of category growth solutions for Digital Commerce specific to your key category:


Digital Commerce Insights and Opportunity Story
Digital Category Growth Strategies
Site Navigation and Taxonomy Recommendations
Onsite Search and SEO Recommendations
Assortment and Packaging Solutions
Supply Chain Capabilities
Price and Promotion Approaches
Shopper Marketing Execution