Successful manufacturer businesses enable their teams to perform at their best though training and development that is available anytime, anywhere and tailored to their unique business needs. In today's challenging environment, having great training content is not enough. The delivery of the training needs to be tailored and blended, to the business and individual's needs. TPG ensures you will have a training program that delivers against this promise, and embeds learning that changes performance forever.
How We Help Clients
We modify behavior to enhance organizational productivity



TPG's curriculum dramatically improved our organization's competency proficiency levels.

Learn more about our impact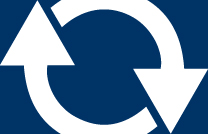 TPG Advantage
TPG provides unparalleled industry expertise and experience to build your learning and development program. Our wealth of industry best practices combined with our tailored development and delivery learning approaches, produces world-class learning and development programs. Our passionate team is committed to:

Uncovering clients' talent development needs, identifying competencies, creating winning curriculum and course design
Engineering certification services that measure critical targets for maximum growth in skillsets and competencies
Equipping our clients with experiential, e-based and instructor-led learning experiences to deliver success
Sign Up Below for TPG Industry Insights