Consumer Goods leaders are redesigning their organizations, work process and competencies to grow profitable eCommerce and digitally influenced retail sales. New skills are required across brand and shopper marketing, sales, category leadership, revenue management, supply chain and IT. Automation and AI are also critical to keep pace with personalization and dynamic tactics.
How We Help Clients
TPG helps brands win in eCommerce – click below for more details:



TPG transformed our bricks & mortar business model to a responsive Digital Commerce engine.

Learn more about our impact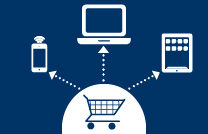 TPG Advantage
With senior partners in all functional areas who have led the transformation to Digital Commerce, TPG is uniquely suited to help you build capabilities, but most importantly – design the linkage and macro business processes to wire horizontally for efficiency and effectiveness.

Renovating the target consumer shopper journey insights to achieve brand loyalty & advocacy
Demystifying brand building in a Digital Commerce ecosystem
Re-wiring organizational competencies to win
Sign Up Below for TPG Industry Insights