Private brand development has become a strategic imperative for many retailers based upon its ability to create differentiation, grow customer loyalty and enhance profitability. The emergence of hard discounters and ecommerce has elevated private brand investment to new levels. However, many retailers are struggling to achieve their private brand ambitions given the diverse customer demands and ultra competitive environment. Successful private brand programs require a solid strategic plan, brand architecture and disciplined innovation, business planning and execution.
How We Help Clients
TPG accelerates Private Brands development.



TPG assessed our organization, evaluated our results and provided an exceptional plan that drove our private brand success.

Learn more about our impact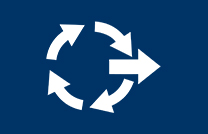 TPG Advantage
TPG Private Brand experts have run and developed Private Brands for leading retailers. Our planned approach is founded in shopper insights and global retail best practices. Our team is committed to:
Creating pipelines of Private Brand innovation across the store
Cultivating clear Brand Architecture and tools to ensure adherence and quality execution
Breakthrough Private Brand Business Planning and retail merchandising execution
Driving dramatic Private Brand growth while igniting shopper loyalty
Sign Up Below for TPG Industry Insights