Creating Shared Value
As more consumer products companies embrace corporate responsibility, there is a greater emphasis on identifying how shareholder-oriented motives can simultaneously and positively impact society. Creating shared value (CSV) is a corporate philosophical shift, recognizing that businesses win when society, and the environment, win.
Creating shared value often reshapes the manner in which a company, a "village" its own right, interacts with communities throughout every aspect of the value chain. Leading consumer products companies are proving that CSV is not only the right thing to do…it enhances the organization's culture, ways of working and bottom line.
What We Do
TPG's creating shared value team, covers every facet of the value chain, providing counsel from sourcing through consumer consumption. TPG's Partners provide a unique perspective, framework and practical solutions that help clients create shared value. Our consulting services include: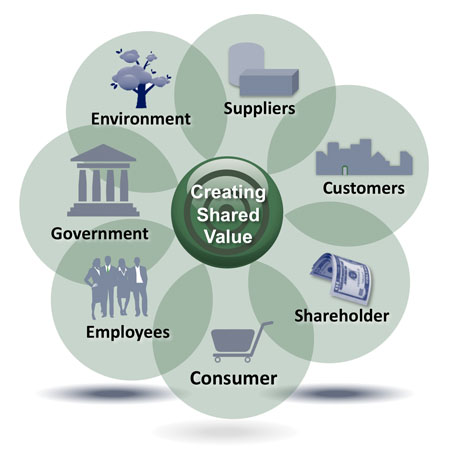 CSV Assessment: Identifying creating shared value opportunities and implications within the client's value chain and/or across business units.
CSV Strategic Plan: Identifying the corporate or business unit's CSV objectives, goals, strategies and key initiatives.
CSV Awareness: Building awareness of and integrating CSV into the client's planning and decision-making.
CSV Initiative Design & Pilot: Assisting a client in designing, piloting and monitoring and expanding a CSV initiative with targeted retail customers.
CSV Grants & Government Support: Assisting a client in identifying and securing government advocacy and resources for a client's CSV initiative.