The battle for share in the competitive Foodservice industry has never been fiercer. The near even split of spending on food "away from home" with food "at home", continues to create challenges for the entire industry. This requires new thinking, innovative approaches and most importantly, effective outcomes that deliver profitable results.
Distributors, Operators and Manufacturers alike are looking for competitive advantages to drive stronger business results in a more effective and efficient manner. TPG's proven Foodservice Best Practices are making a strong impact on the Industry.
How We Help Clients
TPG helps companies innovate, transform and grow



TPG helped develop and activate a new Category Management Process, resulting in strong, profitable growth.

Learn more about our impact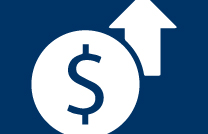 TPG Advantage
As experienced practitioners and consultants, we understand your Customer issues/opportunities and work with your teams to develop the right solutions for a winning plan. With world-class experience in 38 countries across the globe, we have proven best practices in Foodservice that help Manufacturers, Distributors and Operators work better together to satisfy the ever-changing needs of today's guests by:
Understanding key drivers of guest satisfaction to create winning Strategies & Initiatives
Accelerating collaborative business planning to drive win / win solutions
Developing key competencies and training needed to sustain this strategic work
Sign Up Below for TPG Industry Insights