Best practice companies continually strive to influence consumer attitudes and shopping behaviors to create competitive advantage and stimulate category consumption in the most cost effective and efficient manner. The challenge these companies face is to understand, anticipate and exceed the wants & needs of both their shoppers as well as their retail partners.
How We Help Clients
TPG helps companies identify needs, innovate, transform and grow



TPG designed new multi-functional teams helping us deliver profitable category growth.

Learn more about our impact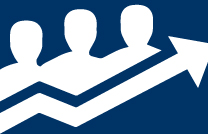 TPG Advantage
As experienced practitioners and consultants, we understand your Customer Development issues/opportunities and work with your teams to develop the right solutions for a winning plan. With world-class experience in 38 countries, we have proven best practices to address your biggest issues:
Developing sales strategies that drive clear choices on where to play and how to win
Benchmarking the organization against the key drivers of Customer Development Excellence
Orchestrating collaborative business planning that maximizes productivity and revenue
Sign Up Below for TPG Industry Insights