Go-To-Market Strategy
The Foodservice industry is going through a transformation as an already complex value chain continues to evolve. Consumers are faced with more ready to eat options than ever before as traditional Retail channels expand and improve their ready to eat options. Operators are expanding their use of the Cash and Carry channel in search of better visibility and value. Consolidated purchasing (e.g. GPOs) are expanding their presence and most expect Broadline Distribution consolidation to continue. With this changing marketplace, it is imperative that Manufacturers identify the most effective go to market strategy and create better organizational alignment to support that strategy.
Foodservice Consulting
What We Do
TPG helps Manufacturers translate their business strategy into a go to market strategy and align the organization to execute against it. Specific elements of our approach include: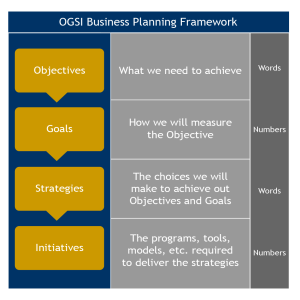 Segmentation and Occasion Prioritization Matrix: TPG will lead the development of an operator segment prioritization (i.e. full service restaurants, lodging, hospitals) as well as identifying focus occasions within specific segments (i.e. tray line cafeteria vs. in room feeding at a hospital) based on your current and future business strategies.
Go To Market Strategy Development: TPG will then lead the development of a best-in-class route to market segmentation analysis including current key stakeholders in the Foodservice value chain (e.g. Broadline Distribution, FSMs, GPOs, National Accts) as well as provide a roadmap for emerging foodservice distribution channels. Using our OGSI business planning framework, we will develop actionable strategies and initiatives that focus on developing the right relationships to profitably support your business strategy and grow sales.
Organizational Implementation: TPG will then create an organizational implementation plan to better align your organization to support the go to market strategy and win with key customers. Implementation areas on which TPG will focus include organizational structure, capabilities & skills, trade/customer investment approach, and support tools to enable the strategy. Specific deliverables include customer targeting / tracking tools and customer facing selling presentations.