Is your organization capable of achieving your vision and goals? Our research reveals that only one in four CEO's are confident that their organization is capable of doing so. Organizations need to continually assess and re-design themselves in light of their evolving strategic plans and marketplace conditions. Many of the world's leading consumer products companies are reshaping organization design practices in order to:
Synchronize strategy and design
Drive innovation, speed and agility
Place accountability and reward where it matters
Incorporate the diverse needs of today's workforce
How We Help Clients
TPG designs & builds organizational health



TPG strengthened our organization health and equipped us to win in the future.

Learn more about our impact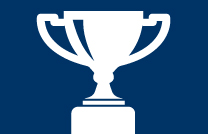 TPG Advantage
Our ultimate objective is to help our clients imbed new practices and capabilities to achieve their strategic imperatives. Our proprietary design and implementation methodologies deliver enduring organizations and change. Our experienced and passionate team is committed to:
A rigorous assessment and comprehensive design that goes far beyond structure
Strengthen short and long term performance
Reduce costs and manage complexity
Accelerate decision making and activation
Orchestrate change that insures executional excellence while creating enabled leaders and an engaged organization
Sign Up Below for TPG Industry Insights