Customer Retention
Retailers face fierce competition and fight to retain every customer.
However, the loss of high loyal and high value shoppers can cause immediate financial impact.
Through the application of shopper databases (credit card, loyalty card and ecommerce), leading retailers optimize every marketing and merchandising tactic to drive higher customer retention and larger baskets.
Retail Marketing
What We Do
TPG's shopper retention methodology provides a new view to the most valuable customer and ways to increase shopper retention and profitability. A partial list of our customer retention consulting services includes: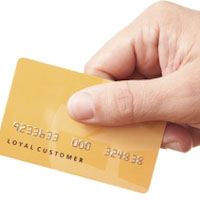 Shopper Purchase Segmentation (Total store, department or category): What do your shoppers actually buy within the department or category and how does their purchase make them similar to other customers (clustering). Raw modeling approaches uncover new segments and new marketing and merchandising opportunities.
Shopper Value Segmentation: Determines the Profit Value of the shoppers across the entire store or within a department or category. Provides a shopper behavior profile for shoppers at different tiers of value. Identifies the profit gained by moving the 10 – 20% of shoppers from low consumption to average or mid to high.
Store Segmentation: Department or Category Specific: Based on loyalty card data and other current internal store cluster info (urban, size of store, functionality within store), what are the major breaks in types of stores based on the shopper of this occasion?
Targeted Marketing and Store Executions: The development of differentiated tactics based on the store segments generated for the category. Some plans may extend into store marketing, digital or direct mail tactics. Consumer retention is measured before and after the completion of these plans.
Assortment Loyalty: Our analytic tools uncover slower moving items that are high switchers to other profitable items. These analyses also uncover slow items that are highly aligned to your most valuable shopper.
Promotion Loyalty: Our analytic tools uncover "who" actually bought the items on promotion and the level of incrementality generated.