A funny thing happened on June 16 2017. A $310M acquisition in the retail space was vastly overshadowed by a $13B acquisition on the same day.
First the news about Walmart's acquisition of Bonobos hit the wires. I was excited for my friend and grad school classmate, Andy Dunn, the Founder & CEO of Bonobos. There had been rumors about Walmart's interest in his company and I asked him in the spring last year when he was getting his blue vest. He couldn't, of course, comment on any M&A activity but sure enough, a few weeks later, Walmart pounced and acquired an amazing apparel brand. The strategy of that acquisition and the doors it would open will be the subject of a future blog post because there is a lot to unpack there.
However, a bombshell dropped the same day Walmart bought Bonobos. Amazon acquired Whole Foods for $13.4B. A lot of people called me that week scratching their heads about the news. The questions were in 2 buckets:
Why would Amazon pay so much money on an acquisition (Twitch was $970M, Zappos was $850M, Ring and PillPack would each be ~$1B and would take place in 2018)
Why the HE– would they buy a brick & mortar retailer?
I suppose the answers to question 1 should be the subject of yet another blog post but I am quite confident that history will prove that Whole Foods wasn't expensive. I mostly want to tackle the answers to #2.
Here are my thoughts about why Amazon bought Whole Foods: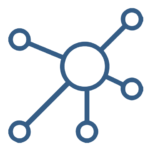 Strong retailers are strong in multiple channels. The channels feed on each other and the whole of stores + online + mobile is greater the sum of its parts. There was already strong evidence of this in the industry before the acquisition:
Amazon was already omnichannel:

Amazon Go (cashierless stores). Amazon has been testing this, opened an initial store, and now seem to be expanding this, opening 2 such stores this week alone.
Voice Shopping: Furthermore, with the development of voice shopping, maybe we need to add yet another dimension to the definition of omnichannel.

Bonobos and others were going "backward" by starting as pureplay e-commerce and pivoting to open brick & mortar stores. They started as a pureplay e-commerce retailer and began branching into offline stores (guideshops) as a way to optimize the customer experience in apparel. Guideshops themselves are omnichannel entities in that a customer walks in for a fitting and to discuss with a knowledgeable associate, they try on clothes, and then the final product is shipped to the customer's home.
The list goes on and of about retailers making the move to omnichannel so I won't belabor this point. This trend is more than 20 years in the making, and is accelerating.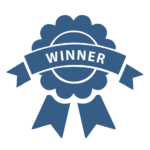 Amazon wants to dominate in EVERY product category. Within the past of years, I had many conversations with CPG companies about e-commerce and there were STILL some saying that their category was e-commerce proof. I'm not entirely sure why anyone in any INDUSTRY much less category believes that Amazon is not actively trying to find a way to dominate in their industry but some people still naively think this. Consider the size of Amazon's ad sales business which as a standalone company would have a market value of $125B (https://www.bloomberg.com/view/articles/2018-09-04/amazon-at-1-trillion-is-more-dream-than-reality) Consider the growth of Amazon Web Services… the list goes on. The smile in Amazon's logo goes from the A to the Z in the name Amazon as a reference to Amazon's desire to carry every product from A to Z. They want to win in grocery including categories that they weren't previously large in such as fresh. The signs have been there… Amazon Fresh has been around for years. Amazon Prime Now (which has an assortment that encompasses fresh products) has achieved explosive growth in the last 2 years.
A few weeks later, after the initial shock wore off, I started to receive a different set of questions.
What do we do now?
This question mostly came from companies who had previously turned a blind eye towards e-commerce and assumed they were Amazon-proof. Now they were left with their proverbial pants down amidst the unmistakable evidence that e-commerce is relevant in every product category. After burying their head in the sand, they had to face reality and ask what to do now. Here are my thoughts about that:
Gather your data and insights to understand what is happening in e-commerce

Sales- POS from a retailer or panel data from Infoscout or Slice
Clickstream- partner with a retailer to monitor the specific customer journeys that got them to where they are
Traffic and conversion- partner with someone like SimilarWeb or Comscore
Monitor your digital shelf- obtain data from crawlers such as Content Analytics (full disclosure, Content Analytics is my former employer), Profitero, or Clavis

Develop a digital strategy: Benjamin Franklin famously said "If you fail to plan you are planning to fail." Companies without an e-commerce strategy about how to drive their e-commerce business are destined to get left behind. Small upstart brands, especially those founded by digital natives, are focusing on digital and mobile first. Large incumbent brands are fighting to catch up. Everyone is working on it. Some key questions to ask:

What is the role of digital for our brand? Is it to drive growth? Is it to educate the customer? Is it for brand equity?
What is our content strategy? Are we optimizing content on the product detail pages (PDPs)? Do we have robust descriptions? Do we have multiple images including mobile-first? Do we have good ratings and review coverage? Do we have enhanced content (videos, comparison charts, documents, etc)?
What is our assortment strategy? Do we sell a selection of our top selling products in store and offer the entire catalog online?
How are we doing on search and navigation? Are we winning the key terms? When customers search for generic keywords on search engines or retailer sites, do our brands show up or the competition? How are we optimizing search? Only organically? Or are we doing paid search ads? How do we show up on shelf, especially compared with our competitors.
What is our approach to e-commerce packaging? Do we have e-comm ready packaging or are retailers manually breaking apart case packs to stuff eaches in fedex packages. The former is more expensive but can dramatically improve the customer experience
Are we winning the buy box? And what the heck is a buy box anyway?
What is our digital market approach

Google Ads
Social Media (Facebook, Instagram, Twitter, Snapchat, Pinterest, Nextdoor, etc)
There is much more to do but this is a good start. Start with data and insights and develop a strategy to optimize growth. I would also highly recommend partnering with key industry partners such as The Partnering Group, Category Management Associations, or User Groups who can support you in your journey to e-commerce excellence.
Speaking of which, if you want to know more about how to optimize your business for e-commerce success, The Partnering Group and the Category Management Association are putting on a training session to cover the principles of E-Commerce Category Leadership (ECL) in Bentonville, AR on Wed 9/12.
As you know, The Partnering Group (TPG) and Category Management Association (CMA) have been the industry leaders for decades in category management. Recently, we jointly created what is known in the industry as E-Commerce Category Leadership (ECL). This program integrates the key digital principles of E-Commerce with the movement towards focusing on retailer/supplier partnerships to grow the entire category, and it is taking the industry by storm!
ECL creates the process, tools, and resources required for retailers and suppliers to jointly develop growth plans that create engaging shopper experiences in their digital channels. The objectives of ECL are to:
Foster collaborative e-commerce growth plans among Retailers and Suppliers
Accelerate use of new e-commerce data, technology, analytics, & research
Design improved shopper experiences via digital marketing campaigns and e-commerce content
Define organizational, talent development, and cultural requirements
We have numerous ongoing pilots with retailers and manufacturers in launching ECL across the industry. Furthermore, we are holding a training session in Bentonville, AR on September 12 to help participants understand how to optimize their E-Commerce category leadership with their trading partners. Contact me for additional information about ECL and register here for our ECL Training Course.
_________
Authors: Kenji Gjovig, Partner, E-Commerce & Digital