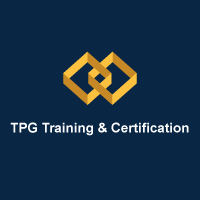 Course Description
This course is designed to create a deep appreciation for the power of effective customer service in delivering a truly differentiated shopping experience. The course will explore the role and characteristics of customer service techniques across the store including Front End / Checkout, Perishable & Center Store, Counter Services, and Assisted Sale Departments (eg. Deli, Meat, Seafood), and Parcel Pick-up.
Learning Objectives
Learn the key steps in effective customer interaction.
Understand the importance of "first impressions"
Gain an appreciation of understanding the customer's needs through effective verbal and non-verbal queues
Learn the techniques of effective suggestive selling
Challenges in maintaining a high standard of customer service
Understanding how customer service can be one of the most effective tactics in Category Planning.
Delivery
Instructor led
Webinar
Experiential
Target Audience
Any person from a Manufacturer, Retailer, Distributor or Agency, within the Consumer Product Goods industry, who seeks a basic, actionable understanding of the importance of Customer Service, how it can be effectively leveraged to drive a differentiated shopping experience and improved sales and business performance. Typical participants include roles such as Category Managers, Buyers, Merchandisers, Account Executives, Brand Managers, Pricing & Promotion Managers, Finance Managers, Business Managers, Operations Managers, Retail or Sales Strategy Managers, Trade Marketers, Category Analysts, etc.
Supported Behaviors
Retail Execution
Retail Merchandising and Service