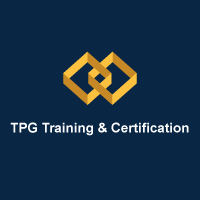 Course Description
This course is will enable participants to gain a deeper understanding of the considerations and challenges associated with implementing merchandising solutions within a retail store environment. This course will provide an overview of macro and micro space planning, the differences between planograms and flow grams and their appropriate usage, and the considerations that must be taken into account when deploying both major and minor aisle / shelf resets.
Learning Objectives
Learn the basic terminology used in Space Management.
Understand the difference between Macro Space and Micro Space
Appreciate how the basic planograming variables and metrics can affect the variety and arrangement of the shelf.
Learn what the Category Managers can do to enable a "more shoppable" shelf.
Understand the common challenges facing retailers as they develop and deploy shelf planograms and flow grams.
Understand how shelf productivity is measured and the practical solutions for addressing undesired results.
Delivery
Instructor led
Webinar
Experiential
Target Audience
Any person from a Manufacturer, Retailer, Distributor or Agency, within the Consumer Product Goods industry, who seeks a basic, actionable understanding of Space Planning and the execution of merchandising solutions within a retail store. Typical participants include roles such as Category Managers, Buyers, Merchandisers, Account Executives, Brand Managers, Pricing & Promotion Managers, Finance Managers, Business Managers, Operations Managers, Retail or Sales Strategy Managers, Trade Marketers, Category Analysts, etc.
Supported Behaviors
Retail Execution
Retail Merchandising and Service
Analysis & Insights