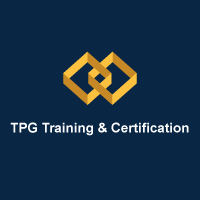 Course Description
This course is designed to create "implementation minded" professionals who can take Category Plan Initiatives and deploy them with excellence by predicting and overcoming potential implementation barriers that often occur. The course will also explore the various means and considerations relating to monitoring Category Plan performance versus expectations though the use of a balanced scorecard made up of Key Performance Measures specifically designed to track the specific plan initiatives.
Learning Objectives
Learn the key considerations to be addressed within each step of the Best Practice Planning Process.
Gain an appreciation of the challenges to implementing various Category Planning tactics within different departments within the organization.
Learn some proven techniques for overcoming implementation barriers.
Understand the meaning of a "Balanced Scorecard".
Develop a working knowledge of commonly used Key Performance Measures to monitor performance in the areas of Sales, Profitability, Shopper Behavior, and Operational Effectiveness.
Delivery
Instructor led
Webinar
Experiential
Target Audience
Any person from a Manufacturer, Retailer, Distributor or Agency, within the Consumer Product Goods industry, who seeks a basic, actionable understanding of how to implement Category Business Plans and the methods for measuring plan success. Typical participants include roles such as Category Managers, Buyers, Merchandisers, Account Executives, Brand Managers, Pricing & Promotion Managers, Finance Managers, Business Managers, Operations Managers, Retail or Sales Strategy Managers, Trade Marketers, Category Analysts, etc.
Supported Behaviors
Strategic Business Planning
Analysis & Insights
Retail Execution