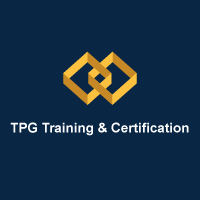 Course Description
This course is designed to instill a deep understanding of what it takes to effectively collaborate with Store Operations to implement plans achieving the desired results. The course will explore proven practices for gaining stakeholder engagement with Store Operations in the planning aspects that will lead to an effective identification of potential concerns, appropriate resolution paths, and an ownership of the agreed to implementation steps vastly improving the likelihood of success.
Learning Objectives
Understanding of the considerations and limitations that affect Store Operations and their ability to execute.
Learn proven techniques for engaging and collaborating with Store Operations in developing innovative Category Business Plans.
Develop the ability to see the plan solutions through the "eyes of the operator".
Learn the elements of a compelling business case from the perspective of Store Operations that will elevate the priority and likely successful activation of the plan tactics.
Leveraging the relationship with Store Operations to create a feedback loop for continual improvement.
Delivery
Instructor led
Webinar
Experiential
Target Audience
Any person from a Manufacturer, Retailer, Distributor or Agency, within the Consumer Product Goods industry, who seeks a solid understanding of how to collaborate with Store Operations to successfully activate Category Business Plans with in the store. Typical participants include roles such as Category Managers, Buyers, Merchandisers, Account Executives, Brand Managers, Pricing & Promotion Managers, Finance Managers, Business Managers, Operations Managers, Retail or Sales Strategy Managers, Trade Marketers, Category Analysts, etc.
Supported Behaviors
Retail Execution
Retail Merchandising and Service
Analysis & Insights