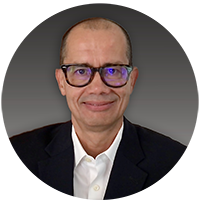 The Partnering Group is excited to welcome Luis Olay as a partner in the Customer Development practice with a focus on Omnichannel leadership. Luis helps CPG companies drive transformational digital marketing strategies, omnichannel commerce, brand building, customer business planning, and revenue growth management.
"We are very excited to have Luis join our team. He brings a wealth of knowledge and experience to our customer development practice as an executive helping major consumer goods companies deliver excellence in their marketing and commercialization work"

Mike Holcomb, TPG Managing Director
Luis' leadership has facilitated accelerated growth in stagnant businesses as a General Manager but also in brands like Arm & Hammer, Sterimar, Gerber, Folicure, Pond's, and St. Ives. His experience in Health and Beauty, OTC, Home Care, and Food brings a broad perspective and holistic approach to our clients in Latin America.