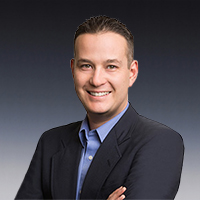 The Partnering Group is excited to announce that Kenji Gjovig has joined the firm as a Partner in the Digital & E-Commerce Practice. He has a proven track record of running E-Commerce and retail businesses. His area of expertise is E-Commerce and Joint Business Planning.
"I am thrilled to be joining TPG. It is both exciting and humbling to count myself among the partners and thought-leaders that have created E-Commerce Category Leadership platform. The opportunity to bring my E-Commerce and Joint Business Planning experience to our clients is truly exciting!"
Kenji started his career in the US Navy's submarine force. He served 3 years on the USS Salt Lake City (SSN-716), a fast attack nuclear powered submarine, as the Reactor Controls Assistant and Communicator. He also served at the Navy's European Headquarters in Naples, Italy working on operations for forward deployed US and NATO Submarines.
Kenji worked at Walmart for a number of years including roles as a Buyer in Sam's Club's grocery division and leading Sam's Club's Joint Business Planning (JBP) and Supplier Diversity programs. He then brought JBP to Walmart.com. Kenji started an E-Commerce consulting company called High Tide Consulting which he then sold to Content Analytics, a best in class E-Commerce analytics and content management platform. He served as Content Analytics' VP of Business Development and Partnerships for the past 2.5 years. He has a BS from the United States Naval Academy in Oceanography and an MBA from the Stanford Graduate School of Business.
We gladly welcome Kenji to The Partnering Group, his experience will give our clients confidence as they pursue E-Commerce category leadership and best in class partnerships.