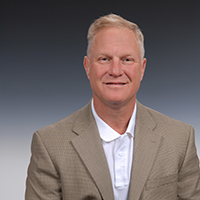 The Partnering Group is excited to announce that John Piscatelli has joined the firm as a Partner in the Supply Chain Practice. His focus is on helping companies assess their ability to provide best total value across the supply chain. John's approach is equal parts diagnostician, consultant, teacher, and business partner.
"Having worked with consultants throughout my career, I understand how and where external providers can provide significant value, and frankly, where most of what's added is aesthetic. I am excited to be part of a team of people who have not only held the positions, but have managed extraordinary results. I believe that great supply chain practitioners excel at the integration of multiple product supply strategies. To do this, you simply must have full mastery across the entire value chain. Simply stated, TPG does, and I am thrilled to be part of the team that will deliver this to our clients."
Prior to joining The Partnering Group, John enjoyed a thirty-three-year career with Gillette and Procter & Gamble, achieving extensive cross-functional experience in purchasing, manufacturing, supply network operations, and supplier business development, on a global basis. As a senior supply chain executive in the Gillette Business Unit, where he developed organizational structure & capability, and supply chain process design which led to world class results in cost and cash reduction. Prior to that, he was the Director of Procurement for Gillette, and led the integration of Gillette procurement, following the acquisition by P&G.
Additionally, following his career with P&G, John was the director of global purchasing for AW Chesterton, a privately held industrial valve distributor, and served as the chairman of the Billerica, Massachusetts Board of Selectman. Most recently, John has established a private consulting practice, and is excited to be able to now work on larger, more strategic engagements with TPG.
We gladly welcome John to The Partnering Group, and look forward to his experience helping our clients as they seek world class results by creating a fully integrated and optimized end to end supply chain.