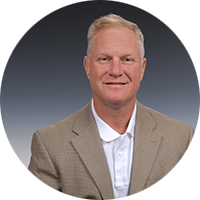 John is a Partner in the Supply Chain Practice at The Partnering Group. His focus is on helping companies assess their ability to provide the best total value across the supply chain. John's approach is equal parts diagnostician, consultant, teacher, and business partner.
Since joining TPG is 2017, John has designed and implemented best-practice capabilities in end to end supply chain optimization, supply network design, service improvement, inventory reduction, and strategic sourcing, for sustainable competitive advantage. John brings extensive global, cross-functional, executive experience in procurement, supply network design and operations, global planning, and supplier business development, across a broad spectrum of industries and distributors.
Capabilities:
Supply Chain Network Design & Strategy
Strategic Sourcing, Development, and Relationship Management
Out-sourcing/External Manufacturing
End to End Supply Chain Optimization (Inventory & Service)
Prior Experience:
Prior to joining The Partnering Group, John enjoyed a thirty-three-year career with Gillette and Procter & Gamble, achieving extensive cross-functional experience in purchasing, manufacturing, supply network operations, and supplier business development, on a global basis.