The Opportunity
The shopping experience is dramatically changing through the use of smartphones in the aisle. Nine out of ten smartphone users report accessing the internet while inside a store (Yahoo 2011 study).
Competing retailers, manufacturers and media companies are all seeking to engage the customer during the shopping trip at a retailer's store. For example, ecommerce retailers are launching mobile apps that encourage bricks and mortar shoppers to price check and seek reviews while in store. This effectively interrupts the shopper's journey to purchase. Leading retailers are creating competitive advantage by driving their own digital initiatives in-store.
By grappling this challenging issue proactively, these retailers drive sales, protect against competitive incursion, engage their customer and create positive exposure for their brand.
Retail Innovation Consulting
What We Do
TPG's digital store program helps senior executives reconceive of their in-store environment as digital marketing opportunity. The program provides a clear road map to test and deploy new digital solutions in-store and measure the results. A partial list of our digital store consulting services include: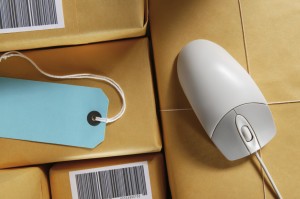 Best Practices of In-store Digital: This seminar and workshop provides a summary of the latest in-store digital executions ranging from mobile applications to augmented reality.
Digital Store Strategy: Focusing on the retailer's target customer base, TPG develops a strategy with clear goals, measures and initiatives to drive sales.
Business Requirements and Technology Request for Proposal: TPG provides detailed business requirements documentation for each key initiative and related RFPs to begin search for right technologies for the initiative given the retailer's current infrastructure.
In-store Beta Testing: TPG assists in the execution of a series of beta tests of new technologies.
Final Digital Store Recommendations: Complete documentation of a roadmap of testing and rollout including a clear cost/benefits analysis including projected Cap Ex and other rollout costs.