The Opportunity
The front of a retail store (checkout) presents a unique opportunity for the retailer to make a final lasting impression with their shopper. Advances in technology, empowered shoppers and the evolving retail environment have many retailers seeking new innovations. These retailers want to capitalize on the commercial potential of this valuable real estate. Recent trends (and research) in both self and mobile checkout highlight the need to rethink front-of-store design, merchandising and the impact on shopping behavior, particularly when reducing personal contact. Retailers that have successfully addressed the front-of-store opportunity recognize that the solution is multi-faceted, including design, marketing, merchandising and service.
Retail Innovation Consulting
What We Do
TPG's experienced retail team offers a comprehensive, results-driven approach that can completely redesign the front-of-store shopping experience while dramatically improving productivity. TPG leverages its multi-functional expertise combined with the experience from numerous front-of-store engagements to deliver innovative solutions that work. A partial list of our front-of-store consulting services includes: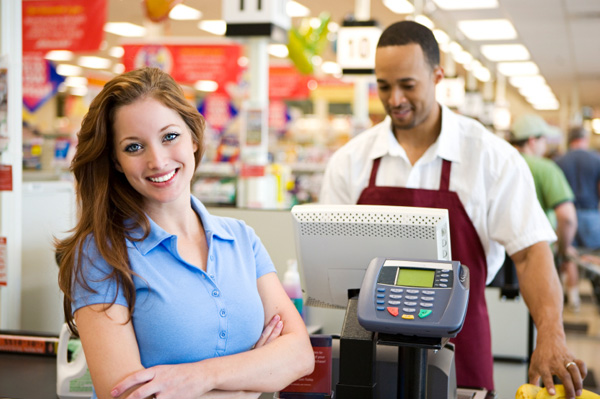 Front-of-Store Definition: What is the checkout experience as the shopper sees it? What are the categories in the front-of-store and what is their role?
Front-of-Store Landscape: What is the current shopper experience in the front-of-store, how does it compare to competition and other categories?
Vision: What is the role in store for the front-of-store, what is our ultimate consumer/shopper experience that we wish to deliver to our shoppers?
Goals: What are our key performance metrics and targets, including shopper metrics and measures?
Front-of-Store Strategies: The development of the key, holistic strategies that will deliver our vision and scorecard targets, while maximizing the "right" partnerships with third party suppliers.
Resource Allocation: To ensure maximum productivity of the front end space, TPG leads an analysis to allocate space appropriately among categories.
Concept Development: New concepts spanning product innovation, new merchandising and retail marketing techniques to engage and delight the target customers.
Initiative Design & Testing: The rapid development and testing of new ideas to select effective and scale able initiatives across all stores.
Activation Plan: The development and implementation of the front-of-store plan and on going performance monitoring.
Sustainable Capability: Building organization capability (roles, structure, competences) to ensure the on going delivery of the plan.