The Opportunity
It is essential to "measure what you manage". With that in mind, one of the most important aspects of retail today is managing the relationships with suppliers.
Clarity of expectations and performance versus those expectations is essential in jointly leveraging capabilities of both parties to achieve the desired results.
A balanced Supplier Scorecard is an essential element in achieving that desired transparency of performance results.
Supplier Management
What We Do
TPG helps retailers distill the myriad of measures to a selected few that provide a true indicator of performance and areas of opportunity. A partial list of our consulting services include: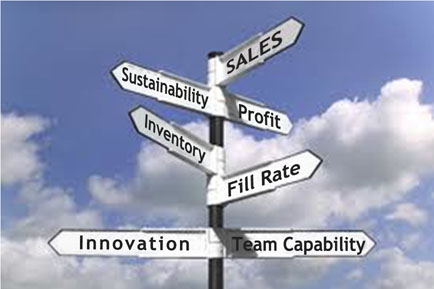 Supplier Relationship Objectives and Criteria:  Definition of the critical comparative components that go to support and enable the strategic objectives of the organization.
Balanced Scorecard Design:  Definition of the few critical metrics that will be used to provide an early warning indicator of performance versus expectations encompassing the key areas of:

Sales Performance
Profitability Performance
Shopper Performance
Operational Efficiency Performance
Innovation

Scorecard Deployment: The development and roll-out of the specific scorecards for selected suppliers along with the targeted objectives.
Performance Monitoring Protocols: Process development for the regular review of performance versus expectations and the typical resolution paths to address variances versus expectations.