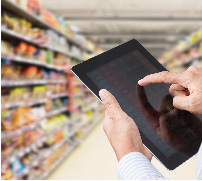 Omni-channel is having a profound impact on the CPG landscape. As consumers move in a non-linear fashion on their journey to purchase and loyalty, they are demanding that manufacturers catch up. With a more holistic approach to marketing planning companies can/ should harness the power of their organizations to develop a focused and aligned planning process that will yield compelling results.
TPG Partner, Wendy Bateman, is an experienced integrated marketing specialist who has led this collaborative process across multiple business categories, including food and beverage, toys and healthcare. She's a passionate advocate for consumers' experiences through their journey to loyalty, and is equally focused on helping manufacturers deliver measurable business results.
The starting point is an integrated view of the consumer/ shopper, and in fact recognizing that they are simply one person experiencing various need states over time. With an insights driven consumer portrait that considers how and when to engage, marketers from across an organization can partner to effectively build activation platforms that meet their consumers wherever they are in their journey.
Do you have a holistic omni-channel approach to marketing planning that considers the range of need states your consumers experience, and that delivers solutions how and when they want them?
Learn how TPG's Marketing and Innovation Practice is helping CPG companies design an integrated marketing planning process that will strategically link your marketing messages with your consumers at the right time and place.