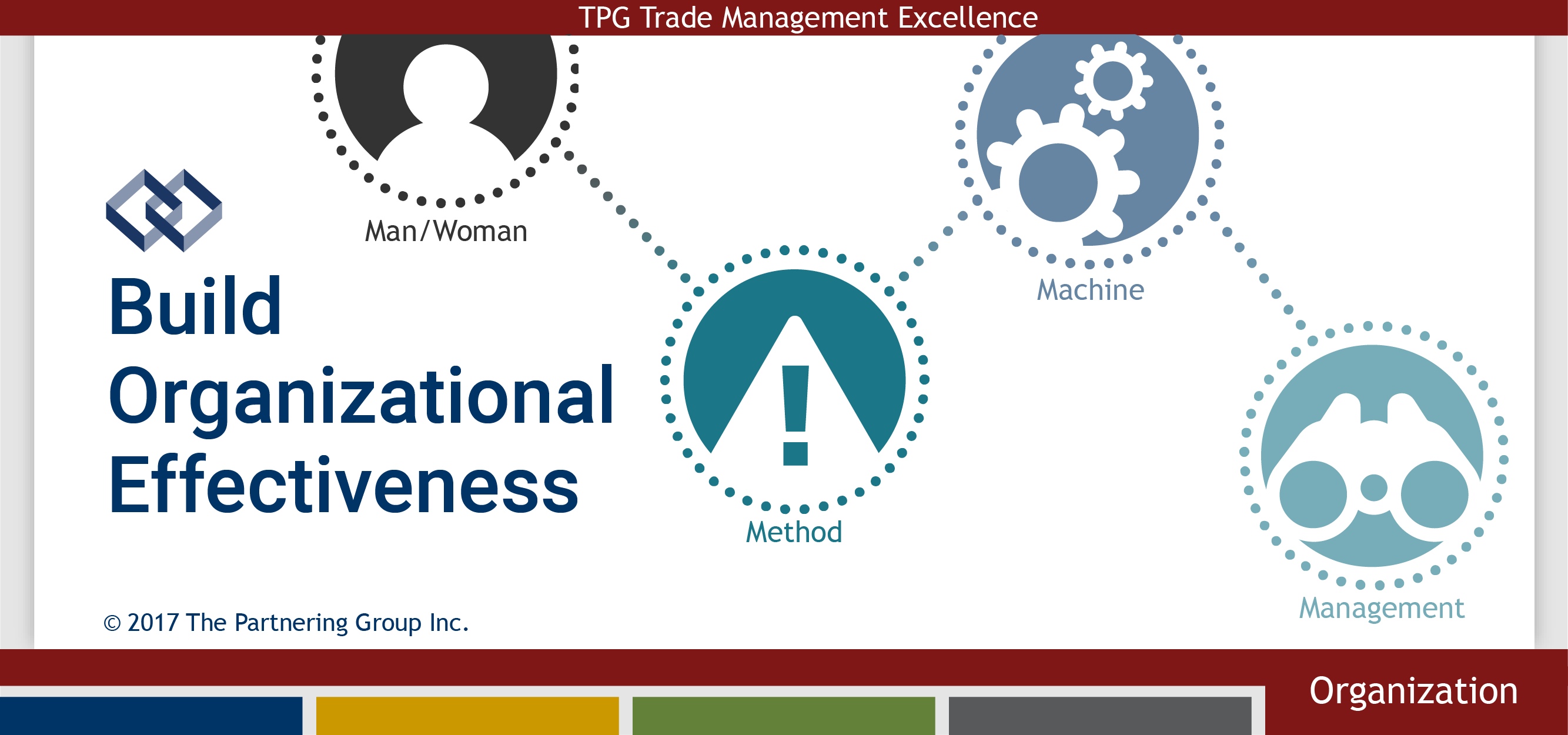 By: Andy Buteux, Don Baker, and John Wildman
CLEARLY DEFINING work and the competencies for completing the work are paramount to success, in any discipline.
When we reviewed "Process, Policy, Data Management and Systems," in part 4 of this series, we introduced the TPG's Organization Productivity Model (OPM), which we deploy widely in Trade Management Excellence engagements.
While adopting a sound OPM framework is a crucial success factor, achieving true Organizational Effectiveness depends just as much on how well it is implemented and on the competencies of responsible, accountable, consulted and informed individuals (the RACI model).
When it comes to establishing a strong Trade Management organization, companies invest effort in three frequently-encountered areas of capability:
Strategy Development & Integration
Application of Discipline in Actions & Measurement
Communications with the Customer
When organizations struggle to meet objectives in some or all of these areas, we investigate four root cause matters where challenges are most commonly found: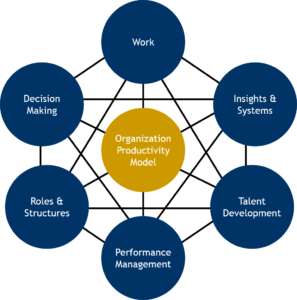 Men/Women are limited by an inability to do the work. When these issues are identified, the response begins with building competency to improve individual abilities. This is based on the nature of the work and the roles intended to complete the work. Training programs can then be created at several levels, to address the competencies and the levels of capability needed:
Foundation – Leverage effective promotional tactics to drive category growth
Advanced – Identify and recommend promotional solutions based upon strategic opportunities to drive category and shopper basket
Mastery – Identify strategic areas inside and outside the store to provide significant competitive advantage
Method for completing the work has not been rigorously documented. TPG has documented more than 20 processes within the trade space. This is the work that we have come to find to be crucial in gaining a competitive advantage in the development, deployment and discipline of Trade Spend Management.
Machine (or Systems) are not used to properly support the established process. Some organizations will need to rework systems to get this right. We identify more than 20 process areas where we define activity, inputs/outputs. For each, we describe required work in detail beyond the RACI designation, so each Doer thoroughly understands their work.
Management lacks some ability to make course corrections when needed. Trade is difficult and leaders often don't know who to hold accountable. Sometimes management needs to be pushed to clarify accountability, define key KPIs, and act definitively against both to make quick progress.
Organizational effectiveness is almost always enhanced by well-conceived training programs for both Doers and Decision Makers. Instruction should be self-paced, face-to-face and in the context of the job, to ensure that practices are embedded.
We often describe the maintenance of quality trade management as a "foxhole by foxhole" exercise. It never stops being a priority. Both the organization and organizational capabilities designed to maintain it should be relentless.
_________
Authors' Note: This article is the eighth and concluding installment of the TPG series on Trade Management Excellence. Find the previous article here: "Nail Down Your Promotion Analysis and Analytics."
The full series is available as an eBook now available for download in PDF format. Click below to request your copy: