The Partnering Group is pleased to welcome Andy Jones as a Partner in the Customer Development Practice. Located in the UK, he will work with CPG clients in Europe, Asia, Oceania, and Africa.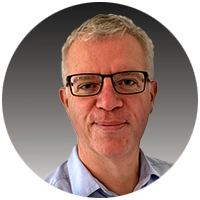 Andy's focus will be on Category Leadership, Shopper Marketing, Customer Development, Organisational Performance, and Training.
Prior to joining TPG, Andy held leadership roles in International & UK Customer & Commercial Leadership, Commercial Strategy, Insights & Category Management, and Shopper Marketing working for The Coca-Cola Company (TCCC), Coca-Cola European Partners (CCEP), Cadbury, Carlsberg, and IRI.
"We are very excited to have Andy join our team. He brings a wealth of knowledge and experience having spent the last 15 years at Coca-Cola in a variety of Customer and Commercial Leadership roles."

Ian Hogg, TPG's Managing Director, AOA
Andy has spent the last 5 years as a Global Account Director at The Coca-Cola Company, covering a portfolio of leading international grocery, convenience, petrol, and travel retail customers. He worked with these customers to identify and unlock joint value creation opportunities through collaborative international and local joint business plans. The strong collaboration and high levels of engagement and trust resulted in TCCC consistently being ranked the number 1 international supplier in the AG Survey. Prior to this, Andy spent 10 years at Coca-Cola European Partners working in the UK and European Business Unit.