Omni-channel and e-commerce retailing are transforming retail and clearly driven by new expectations of the digital shopper. Leading retailers recognize physical store and e-commerce synergies, like complementary assortment or driving shopper traffic (clicks to bricks) to the physical stores. To achieve success, retailers recognize the need to design and deploy a balance of Omni-channel and e-commerce tactics that create a seamless shopper experience across total marketing, customer service, supply chain and merchandising.
How We Help Clients
TPG helps companies innovate, transform and grow



TPG created winning strategy for physical and digital experiences.

Learn more about our impact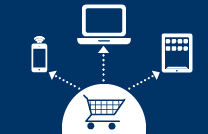 TPG Advantage
TPG provides experience in e-commerce and stores retailing from hands on experiences as marketers, merchants and supply chain leaders.
Designing strategies that create synergies between stores and e-commerce beyond the norm.
Leveraging latest tools in automation, digitized logistics, social/digital, marketplaces and auto-replenishment where relevant.