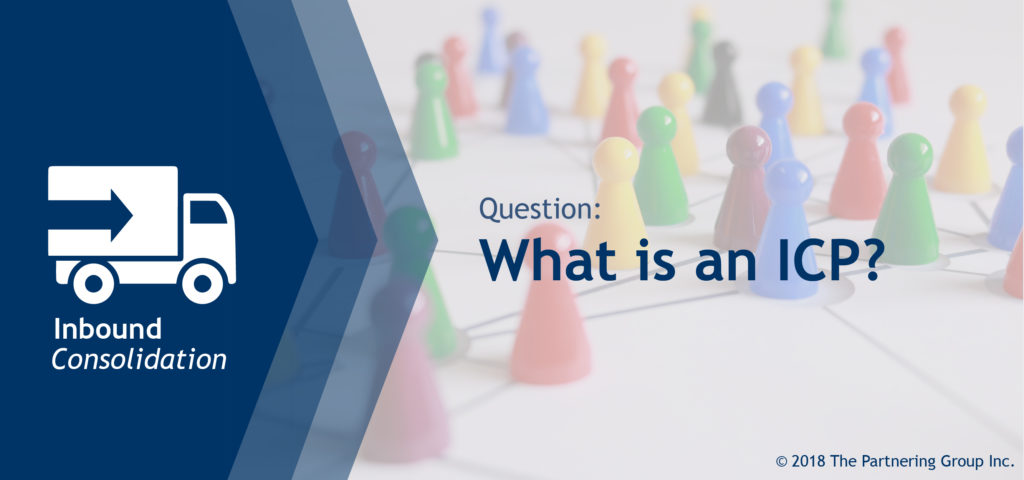 By: Chrys Tarvin and Steve Forsyth
When it comes to the retail industry, few would disagree that it is in the best interest of all players—customers, suppliers, and retailers alike, to keep costs in control. Yet, many retailers are increasingly struggling to find the best way to do just that. Considering that transportation costs can make up one-half or more of your total distribution costs, creating better control and scale in inbound logistics and growing your transportation savings seems the obvious place to start. Here's where inbound consolidation programs (ICPs) come in.
The premise is quite simple. In short, inbound consolidation programs involve controlling the movement of less-than-truckload (LTL) finished products from suppliers into lowest cost consolidation center locations. From these, multiple suppliers' products are aggregated into full truck loads for better cube utilization, thereby reducing costs and inefficiencies. Despite the unmistakable opportunity in controlling inbound shipping costs, many organizations have historically struggled to wrestle the many complex moving pieces of inbound logistics into order enough to generate significant transportation savings. Inbound consolidation programs are changing that. Where in the past many companies made do with inefficient or piecemeal freight strategies, subpar cube utilization, disorganized shipping procedures from scattered suppliers, and inconsistent compliance standards, increasingly retailers are recognizing the benefits of consolidation.
While consolidation seems such a simple solution, the benefits from this move are surprisingly numerous. Obviously, the first benefit lies in the cost saving impact of eliminating LTL inefficiencies. The amount of inefficient landed costs and inbound spend costs buried in prepaid LTL freight terms is significant. It doesn't take a logistics wiz to see that if you are sending half empty trucks across the country, using the same amount of fuel and other resources as you would for a full load, you are losing money. However, without a strong consolidation program in place based on careful transportation modeling, it can be difficult to maximize cube utilization through individual suppliers. Aggregating individual supplier DC direct LTL shipments into TL shipments via an inbound consolidation center can improve net product acquisition costs by one to two and a half percent supplier cost of goods. By redirecting product through carefully designated strategic consolidation centers, you will no longer be wasting money transporting unused truck space thousands of miles.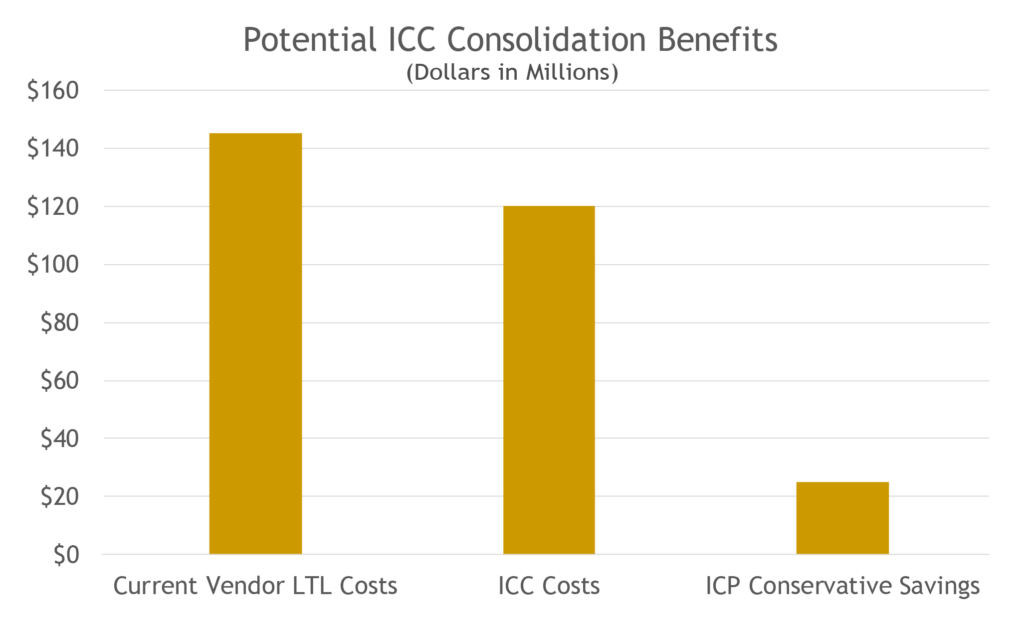 However, while these advantages are undeniable, the transition has many moving parts and a good inbound consolidation program takes each of those parts into consideration. A best-in-class ICP strategy will also include detailed plans for supplier relations. In most cases, ICPs will include a shift from prepaid to collect & allowed freight terms. Not only will your winning inbound consolidation strategy want to involve a thorough analysis of these terms derived from the latest in transportation modeling tools, but it should also include a strong supplier negotiation strategy and an easy-to-use onboarding approach to help with the transition. Pair these with an enhanced vision for compliance and sustainability, and you have an inbound consolidation program to take your business to the next level!
Of course, if you want the best-in-class ICP yet aren't sure if you have the resources to get there, that doesn't mean you can't benefit from making the change that many consider to be the "highest impact strategic initiative" possible in supply chain. Dedicated supply chain inbound consolidation specialist consultants like The Partnering Group, are available to see if your business is ready to take the next step!
_________
Authors' Note: This article is the first of the TPG series on Inbound Consolidation.
Next up – Finding the Right ICP Partner..
© 2018 The Partnering Group, Inc.