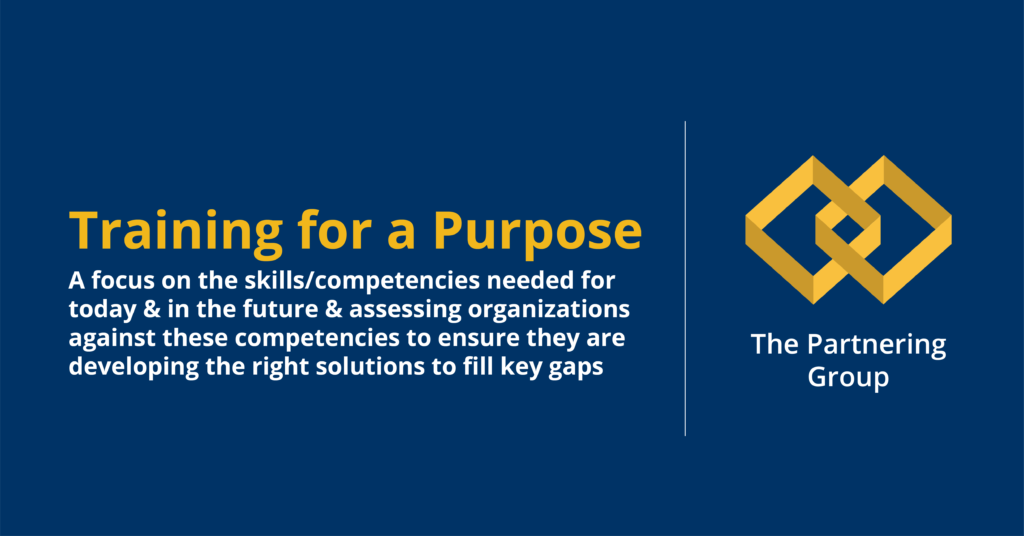 TPG works globally with clients to better understand their overall training needs and helps them develop blended learning curriculums/role-specific learning journeys that help drive business results and sustainable performance improvements in their employees.
The Partnering Group has worked very hard in the last couple of years to develop relevant content and learning methods that are critical for today's Sales, Category Management and Marketing employees. We focus on the skills/competencies needed for today and in the future to be successful in each role and we help our clients assess their organizations against these competencies to ensure they are developing the right solutions to fill these key gaps. We call it "Training for a Purpose".
As examples, our best practice content includes:
eCommerce courses at all levels of proficiency
Storytelling
Negotiation
Omni-insights to action
Revenue Growth Management
Remote selling
These are just a few of our courses, all delivered via eLearning, Virtual or in-person instructor-led, Videos on Demand, one on one coaching sessions and on-the job workshops, where we help our clients actually put the training to work and help them produce the outputs they need to win (e.g. build a Customer Business Plan, build an Omni-Category Plan, build an eCommerce joint plan with a retailer, etc.). These are done with TPG experts, people who have done your roles and know what it takes to be successful in today's marketplace.
This approach is helping TPG deliver success with clients across the Globe, indicated by recent RFP wins with the largest Food Manufacturer in the world, a Top 10 CPG Supplier launching a new Global Sales/Category Management capability program, continued global execution of the Sales/Category Management Universities we built for another Top 10 CPG supplier, Category Management program with one of the largest C-Store chains and a new Category Management blended training program with a major Retailer here in the U.S.
If you want to learn more about our comprehensive approach to helping build your employee's capabilities that deliver business results, then please reach out to us for a discussion. We are happy to show you several examples of how we are helping other clients deliver success in this area.
Happy Holidays and a safe New Year to all. We are looking forward to a great 2021 as we continue to serve our great clients across the Globe.