The Opportunity
For clients, training is one of the most critical yet underutilized tools in building organization capability. Time pressures, competing priorities and budgets have much to do with this, but often clients fail to see the direct linkage between the training investment and the resulting impact on their business. This is directly attributable to the misalignment of the training courses developed versus the specific business needs of the organization. TPG, with a practitioner-based training design team, ensures that any course is designed to deliver the desired behavioral and knowledge improvement while maximizing the training ROI. We do this through our keen understanding of adult learning techniques, competency-based courses, delivery blend and Industry best practice content expertise.
Training Consulting
What We Do
TPG's highly skilled team of course designers create courses that build desired capabilities, behaviors and results. A partial list of our course development services include: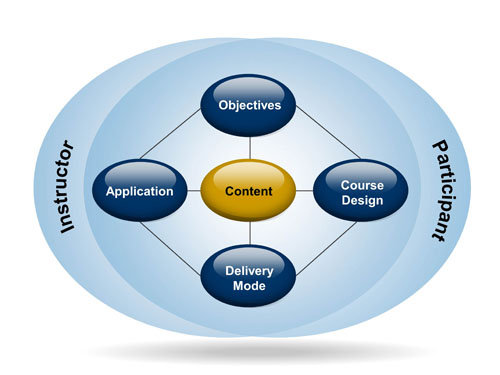 Definition of Learning Objectives: Definition of the desired skills, behaviors, by role in targeted functions, which need improvement and are clearly identified/aligned.
Competency-based Design: Relevant and essential competency areas and proficiency levels are examined in order to ensure the course content is match with "right training for right role."
Instructional Design: Apply a vetted method of Plan-Do-Check-Act in creating courseware that drives interaction whether classroom or self-paced and inclusive of adult learning techniques, job aids, etc.
Best Practice Content: Use of Industry best practices honed from decades of TPG's global consulting insights and incorporation of clients existing content to ensure leading-edge concepts.
Delivery Blend: Discernment of most practical and effective means to deliver the content whether Instructor-led classroom or self-paced or on-the-job experiential.
Rigorous Course Evaluation & Continuous Improvement Development of Level 1, 2 and 3 assessments for client use in training ROI and capture of results based from actual training.