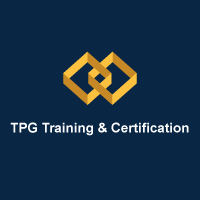 Course Description
Provide a step-by-step description of how top industry best practitioners are approaching the next generation of category management – "Shopper & Category Development". Particular focus will be placed on the key steps and inputs that generate actionable, break through category strategies and tactical initiatives. Participants will learn how successful practitioners have leveraged technology, innovative data sources, vendor collaboration and analytical techniques to create category differentiation while enhancing shopper loyalty. The course will utilize case studies and actual industry examples that demonstrate the power of Shopper & Category Development in delivering category differentiation and significant business results.
Learning Objectives
Describe the SCD process and key components
Understand how to develop insights and use them in the planning process
Describe how to create insight-based category strategies and tactics
Understand how to develop, implement and evaluate SCD initiatives
Plan how to effectively launch, monitor & review SCD plans
Delivery
Instructor led
Experiential
Target Audience
Any person from a Manufacturer, Retailer, Distributor or Agency, within the Consumer Product Goods industry, who seeks an advanced, actionable understanding of Shopper and Category Development. Typical participants include roles such as Category Managers, Buyers, Merchandisers, Account Executives, Brand Managers, Pricing & Promotion Managers, Finance Managers, Business Managers, Operations Managers, Retail or Sales Strategy Managers, Trade Marketers, Category Analysts, etc.
Supported Behaviors
Strategic Business Planning
Analysis & Insights
Trading Partner Development