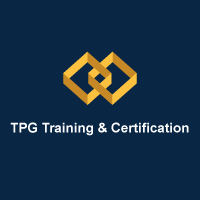 Course Description
This course is designed to review the purpose, rationale and evolution of the industry's Best Practices in category management. Participants will build awareness and experience by creating a fictitious, but realistic, category plan, adhering to the best practice approach. Each step in the planning and implementation process will be illuminated through real-life industry examples, underscoring the most effective way to achieve category differentiation by employing insight, strategy and initiative design and execution.
Learning Objectives
Learn the purpose, rationale and practices of category management
Recognize the advantages stemming from the evolution of category management to shopper & category development
Identify the key steps of the shopper & category development process
Understand how retailers and manufacturers collaborate most effectively in each area of category plan development and deployment
Identify key implementation watch-outs, tools and enablers
Plan how to practice shopper & category development in their company, the next day, with or without a formal, corporate-wide program
Delivery
Instructor led
Webinar
Experiential
Target Audience
Any person from a Manufacturer, Retailer, Distributor or Agency, within the Consumer Product Goods industry, who seeks a basic, actionable understanding of Shopper and Category Development and how Category Management has Evolved. Typical participants include roles such as Category Managers, Buyers, Merchandisers, Account Executives, Brand Managers, Pricing & Promotion Managers, Finance Managers, Business Managers, Operations Managers, Retail or Sales Strategy Managers, Trade Marketers, Category Analysts, etc.
Supported Behaviors
Strategic Business Planning
Analysis & Insights
Trading Partner Development