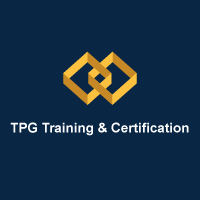 Course Description
This course will give participants the fundamental knowledge to create effective promotion events for a given category and to avoid the costly pitfalls typically experienced in the industry. Participants will be introduced to the key criteria for effective category promotional event decision making. They will examine a number of promotion examples in order to enhance their event decision making skills. They will learn how to develop a category promotion event which consideration to all the critical variables. Finally, they will learn a simple, yet highly effective approach to category and brand pre- and post-promotion analysis.
Learning Objectives
The strategic framework for promotion (event) development
Promotion management – types and key components
Components of effective promotion decisions
Type of event, product(s), shopper incentive, timing, merchandising, signage, etc.
Effective promotion planning – key process, outputs and performance criteria, from both a supplier and retailer perspective
Techniques to conduct effective pre-promotion & post-promotion event analysis.
How to maximize the financial payout of the promotion plan
Effective and efficient event implementation
Key promotion event planning and implementation tools, enablers
Delivery
Instructor led
Webinar
Experiential
Target Audience
Any person from a Manufacturer, Retailer, Distributor or Agency, within the Consumer Product Goods industry, who seeks a basic, actionable understanding of Promotion Event Planning and Post-Promotion Analysis. Typical participants include roles such as Category Managers, Buyers, Merchandisers, Account Executives, Brand Managers, Pricing & Promotion Managers, Finance Managers, Business Managers, Operations Managers, Retail or Sales Strategy Managers, Trade Marketers, Category Analysts, etc.
Supported Behaviors
Retail Pricing & Promotion
Financial & Business Acumen
Strategic Business Planning