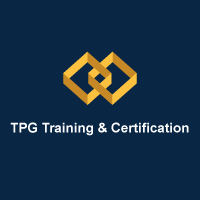 Course Description
This course will provide best practice approaches in the development of products and/or services through improved capability, credibility and confidence at the retailer and manufacturer interface. While there will always remain the constant fulfillment of classic product development from inception of primary consumer and shopper research through stagegating to market, there is an increasing necessity to involve trade partners in the development of innovative products through collaboration and co-development. Participants will examine a Best Practice approach that include the integration of trade partner's in one another's upstream product development cycle. However, the primary focus will be on the Best Practices in the involvement of trade partner multi-functional resources at the interface in order to provide consumers and shoppers with the product / service solutions they seek.
Learning Objectives
Identification of the power of co-developing solutions at the interface
Learning how to effectively pursue and realize product/service development concepts
Examining the importance of trade partner relationships in the development of new products and services
Determination of how Interface Product Development fits within S&CD/Department/portfolio planning
Delivery
Instructor led
Webinar
Experiential
Target Audience
Any person from a Manufacturer, Retailer, Distributor or Agency, within the Consumer Product Goods industry, who seeks a high-level, strategic understanding of Interface Product Development. Typical participants include roles such as Directors, Senior Managers, Category Managers, Senior Buyers, Team Leaders, Account Executives, Marketing Managers, Senior Pricing & Promotion Managers, Finance Managers, Business Managers, Operations Managers, Retail or Sales Strategy Managers, Trade Marketers, etc.
Supported Behaviors
Product Development & Assortment
Trade Partner Relationship Development