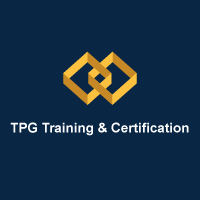 Course Description
This course provides a proven framework to ensure improved capability in influential communication at senior levels within, and across, trade partner organizations. Participants will learn a highly effective process to properly plan their intended communication to maximize its influence with the desired audience, and then how to follow- up to drive accountability for improved implementation. Participants will learn how to develop a "needs footprint" with senior executives, which helps improve the matching of key benefits to these identified needs. Participants will learn that their effective communication and influence relies upon their understanding and appreciation for the differences inherent within the targeted audience and their own style and approach.
Learning Objectives
Understand the importance of engaging boards / senior managers in a different way than the rest of the business
Understand the types of, and process of, effective influencing at a senior level
Have applied an understanding of board and senior level issues and needs to influence on their level
Gain, through practice, feedback from peers and trainers to develop a learning plan
To gain experience with the latest tools and techniques for pricing optimization
Delivery
Instructor led
Webinar
Experiential
Target Audience
Any person from a Manufacturer, Retailer, Distributor or Agency, within the Consumer Product Goods industry, who seeks an understanding of how to Influence Senior Executives. Typical participants include roles such as Directors, Senior Managers, Category Managers, Senior Buyers, Team Leaders, Account Executives, Marketing Managers, Senior Pricing & Promotion Managers, Finance Managers, Business Managers, Operations Managers, Retail or Sales Strategy Managers, Trade Marketers, etc.
Supported Behaviors
Retailer & Manufacturer Relationship Development