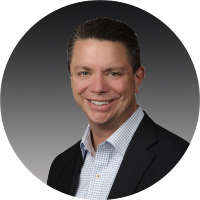 The Partnering Group is excited to announce that Tim Madigan has joined the group as a Partner in the Digital Commerce practice. Tim brings over 20 years of executive experience at Procter & Gamble, SC Johnson and Tyson Foods. He is a business leader with a strong record of eCommerce leadership, market development, strategy creation, new product development and team leadership at these three Fortune 100 Consumer Goods companies.
Prior to joining TPG, Tim was the Vice President of eBusiness at Tyson Foods, responsible for the establishment of the Retail and Foodservice eCommerce business units. Over 3 years, he led the development of the core eCommerce capabilities and built 1st party, Marketplace (3P), and DTC selling channels for Tyson.
Previous to this, Tim was the Global eCommerce Director at SC Johnson. He was responsible for establishing the eCommerce strategy and business unit at SCJ – first in the US, and then globally. He also led the development of the DTC capability at SC Johnson on the Mrs. Meyers and Caldrea brands.
Tim started his career with Procter & Gamble. Throughout his 17 years at P&G, his experience included key customer account management – including Walmart and Sam's Club, headquarter market strategy and planning, brand management, and eCommerce. In 2009, he established the P&G eCommerce relationship with Walmart, earning three Supplier of the Year awards from Walmart while leading that business.
Tim has also worked as an advisor and executive leader for early growth stage companies.
We gladly welcome Tim to The Partnering Group. His expertise in developing strategies, building teams & capabilities and commercial execution will help our clients accelerate their digital commerce ambitions.