The Partnering Group is pleased to announce that Steve Cugine has joined the firm in the Marketing and Innovation Practice where his focus will be on International Business Development, Innovation, and M & A.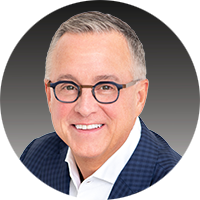 Steve advises organizations on growth strategies at the enterprise, division, and business unit levels. He has deep knowledge in growing international markets, global new product innovation, and M & A. Steve has held multiple positions at the executive team level for the last 21 years at Church and Dwight Co Inc. Steve brings broad senior-level executive talent to TPG. During these 21 years, CHD delivered a Total Shareholder Return (TSR) of 19% CAGR. Steve played an instrumental role in the transformation of the company's International business, created the first Global New Products Team and processes, led the Household Products Division, and Specialty Products Division, and also had the role of Chief Human Resource Officer.
At CHD, Steve honed his leadership and change management skills by leading several different divisions and corporate functions. He led or participated in 11 major acquisitions as well as numerous smaller deals. During this time CHD built new corporate capabilities in leadership depth, international breadth, and new product innovation. Steve's signature strengths are anchored in organizational transformation. He designs new strategies and teams to deliver outstanding repeatable results.
Prior to joining CHD, Steve worked for FMC, GE, and RCA Corporations. At FMC he partnered with several Division Presidents in their mission to transform their business. This is where he learned the basics of change management and the power of visionary leadership.
Steve's expertise is in the following areas:
Strategy at the Enterprise, Division, or Business Unit level
Organizational Change Management
International business development
New Product Innovation
Mergers and Acquisition
Steve earned a bachelor's degree at Temple University, a Master's Degree at Rutgers University, and graduated from Harvard University's Advanced Management Program.