The Partnering Group is excited to announce that Pete McMorris has joined the firm as a Partner in the Europe & AOA practice.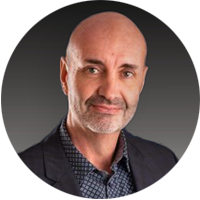 Pete brings a wealth of knowledge and experience having spent 30 years in the FMCG industry, the last 20 years of which he spent with Unilever.
He will be focused on Procurement Strategy, Supply Chain Resilience, Building Strategic Partnerships, Supply Chain Transformation, and Leading Global teams.
In the last 18 months, Pete was seconded to Williams F1 in the UK (Unilever were the key sponsor to Williams) and ran the Procurement function for the F1 and Advanced Engineering arm of the group.
In the previous 9 years, he was a Procurement Director in both Global and regional roles based in Switzerland for 6 years and another 3 years in Singapore.
These roles included 3 years as a Global Procurement Director with a spend of over $1.3 billion in the fragrance & flavours category with a team of circa 40 people, and in this role Pete was heavily involved in the Unilever 'Partner to Win' program, building Strategic Partnerships with key suppliers and working closely with senior leaders of Unilever to deliver value across the business.
He then took up the position of Global Procurement Strategy Director, working alongside the Chief Procurement Officer in Singapore, developing the Global Procurement Strategy for Unilever.
This was followed by the position of Global Resilience Director, following a difficult Supply Chain delivery performance for Unilever in 2015. Pete helped design and led this successful program for Unilever across the globe.
In 2017 he returned to Switzerland to lead the European Procurement Packaging team and took on the added responsibly for the delivery of projects and savings objectives for the Home and Personal Care categories, working closely with the Business teams for these two categories in Rotterdam.
Before joining Procurement, Pete enjoyed a successful Supply Chain career in the UK. Pete ran two large manufacturing sites as the Factory Director, one based in London producing the spreads and dressings products amongst others, and the other based in South Wales producing noodles. In both these roles, Pete produced the new strategy, transforming the facility and re-organizing the workforce, resulting in significant savings.
Pete also spent 2 years as Business Director for the Knorr Brand in the UK with full P&L responsibility in the mid-2000s, a role reporting to the Sales VP.
Pete has expertise is in the following areas, which will have application across a broad number of our practices:
Strategy
Supply Chain – Procurement & Manufacturing
Organizational Design &Transformation
Resilience & Sustainable Business
Talent Development