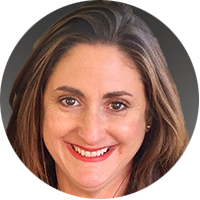 The Partnering Group is excited to announce that Kathy Aronson has joined the firm as a Partner in the Digital Commerce Practice.
Kathy brings decades of expertise in brand, retail, and eCommerce execution working for well-known brands, retailers, and pure-play DTCs.
She will be focused on Digital Commerce Strategy, Digital Marketing and Innovation, Joint Value Creation, and Organizational Design & Transformation.
Kathy was recently recognized last month as an eCommerce Change Leader by First Mover. She was also nominated by the industry and recognized as a 2018 Catalyst by ShopTalk. The Catalysts Program recognizes individuals from retailers and brands who are agents of change, helping transform their retail and brand organizations.
Prior to joining TPG, Kathy had a role at ThreeSixty Group (SVP of E-Commerce) known for brands such as FAO Schwarz, Sharper Image, and Vornado.
Kathy led a complete digital transformation at Dorel Home (VP of E-Commerce), known for many brands, including Cosco, Signature Sleep, and DHP Furniture. She also had leadership roles at DTC retailers, including Eve.com and Mertado.com.
Kathy began her career working for many national retailers, including Macy's, Pottery Barn, and The Gap. She spent more than fifteen years in various leadership roles in merchandise buying launching new product categories and growing the latest brands.
Kathy's expertise in the following areas will have application for many of our brand and retail clients:
eCommerce Strategy and execution
Amazon retail (1p) and Amazon marketplace (3p)
Omnichannel retail strategy (1p) for big-box retailers (WM)
Direct to Consumer/Social Shopping
Technology Stack for e-commerce execution
Content & Digital Shelf Management
Business Intelligence
Performance Marketing
eCommerce profitability