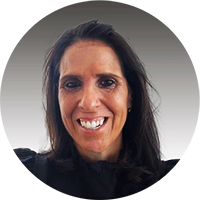 The Partnering Group is excited to welcome Deena Pitzele as a Partner in the Customer Development Practice with a focus on Foodservice. Deena helps consumer goods companies develop go-to-market strategies in penetrating foodservice segments with extensive experience in private label development & organizational design.
"We are very excited to have Deena join our team.

She brings a wealth of knowledge & experience to our Customer Development Practice as an executive helping companies drive profitable revenue growth in Foodservice & the resources required to service this industry"


– Mike Holcomb, TPG Managing Director
Deena has extensive experience in both strategic & operational roles helping companies both large and small penetrate & grow their share in multiple Foodservice segments & ensuring they have the strategic planning and processes to maximize the opportunity.
Most recently, she has worked for the last 6 years in private equity-owned portfolio companies both as SR VP Business Transformation & SR VP Sales and Marketing. Prior to these roles, Deena has worked at companies such as General Mills, Supervalu, & Weston Foods in senior management positions.