Cincinnati, OH. (October 29, 2013) – Today, The Partnering Group (TPG) and The International Foodservice Manufacturers Association (IFMA) announce the unveiling of Full Plate™, TPG's Foodservice Category Management Process of the future at IFMA's Presidents Conference in Scottsdale, AZ, November 5, 2013.
Full Plate™ is the process designed to increase collaboration and information sharing in developing and leading robust Foodservice category management plans for Foodservice distributors, manufacturers, brokers and operators, incorporating the collaborative work of the all-inclusive Foodservice Category Management Innovation and Activation Board.  "Foodservice manufacturers, distributors and brokers are vigorously working as a multi-functional, dynamic team to develop the new Best Practices process to benefit the entire industry," said Larry Oberkfell, President and CEO, IFMA. "The expertise and collaboration of this team is ground-breaking. They are setting a revolutionary example for the entire Foodservice industry." (see attachment I, exhibit A)
Full Plate™ incorporates six key domain areas to drive the insight identification phase of the new Foodservice category management process. TPG has created a patron-focused, insight identification process fueled by business questions aligned to each of the six domains. "Actionable insights are discovered by ensuring the initial business questions are expansive, yet targeted, to cover the full Foodservice landscape, providing business optimization opportunities for the manufacturer, distributor, broker and operator," said Doug Morrison, Partner and Category Management Practice Leader, TPG.  (see attachment I, exhibit B)
The Foodservice category management initiative, launched in May by establishing the Foodservice Category Management Innovation and Activation Board, is comprised of the following industry experts and practitioners: TPG, IFMA, IFDA, FSMA, NRA, Datassential, The NPD Group, and 19 Foodservice manufacturers, six Foodservice distributors, and three Foodservice brokers. The mission of the initiative is to establish the business process for successful execution of Foodservice category management plans, while identifying the optimal way to leverage consumer data, resources and tools.
TPG and the Foodservice Category Management Innovation Board will release its final report in December 2013.  The final report will include all the supporting documentation and detail required for the Foodservice industry to develop operator and consumer-focused category management plans that drive sales and patron satisfaction.
Media inquiries: Please contact Jeff Schroeder, Partner at jschroeder@TPG-mail.com or
Lisa Ptak, Director, Integrated Marketing at lisa@ifmaworld.com.
About The Partnering Group
Founded in 1990, The Partnering Group (TPG) is an international strategy and general management consulting firm. Our mission is to provide proven enterprise-wide collaborative solutions for multiple business sectors worldwide. TPG led a major shift in the CPG industry with its focus on driving value through collaborative marketing, merchandising and fulfillment of products across the entire value chain and is recognized for Best Practices in Category Management & Assortment. An industry leader in the Retail sector, TPG also successfully leads consulting projects in the business-to-business (B2B) sector, including Foodservice, Club/Cash and Carry, Medical Products and the Home Improvement channel. For more information, visit thepartneringgroup.com. Follow us on Twitter: @TPGConsulting or on LinkedIn at: linkedin.com/company/the-partnering-group.
About International Foodservice Manufacturers Association (IFMA)
IFMA is a leading trade association comprised of the world's most prestigious food, equipment and supply manufacturers in the $600 billion foodservice industry, as well as related marketing service organizations, trade publications, distributors and brokers. IFMA's mission is to serve as a business partner to its members by bringing them relevant, actionable services that are fundamental to their business assessment, planning and execution. For more information, visit ifmaworld.com. Follow IFMA on Twitter: @IFMAWORLD or join our group on LinkedIn.
###
 Attachment I – Exhibit A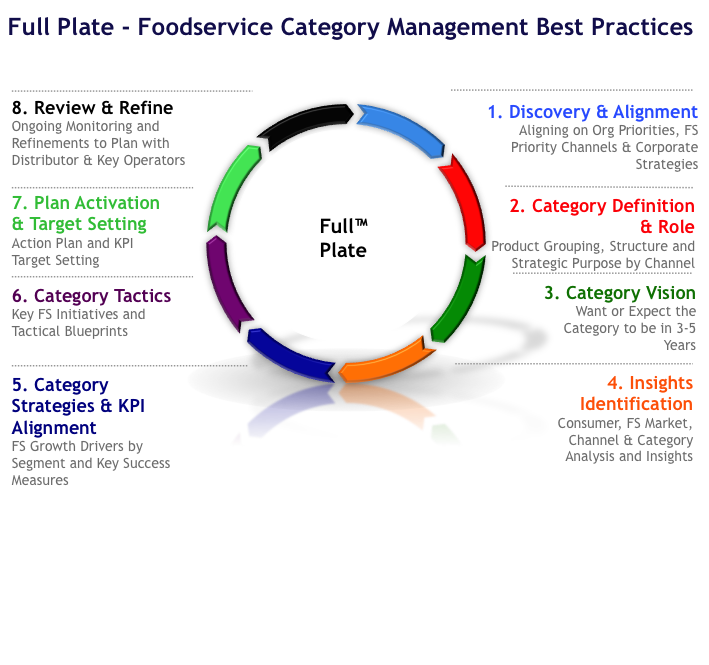 Attachment I – Exhibit B