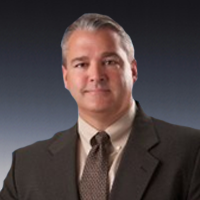 The Partnering Group is excited to announce that Ray Evans has joined the firm as a Partner. Ray brings over 35 years of experience in General Management, as well as Business and Customer Management that will allow us to continue to extend the value we create for our Clients.
Prior to joining TPG, Ray was serving as Principal of SMS Consulting LLC and Board Member of a Non-Profit Organization in Nashville. Before that, he worked at Mar's Petcare where he served as VP Customer Development, General Manager Private Brand and President Global Fishcare. Ray started his career with the Ralston Purina Co and rose through the organization where he eventually served as Vice President Pet Specialty and Vice President Walmart for Nestle-Purina.
"I'm very excited to join the TPG team. My initial exposure to TPG was when they led the re-structuring of Purina through their Design & Implementation (D&I) process. Both the quality of the work, as well as the associates leading the project were very impressive. The learning from that project continues to serve as a foundation for helping to enable organizational alignment and integrated work processes across the entire enterprise."
Over his career, Ray has led business units with full P&L responsibility, as well as larger multi-functional sales organizations. He has led business turnarounds and sales reorganizations, while also building and deploying organizational capabilities in the areas of Category Leadership, Shopper Research, Shopper Marketing, Customer Segmentation and Trade Optimization. Ray is also experienced at mapping and aligning cross functional work processes and metrics with Marketing and Supply to optimize marketplace demand and supply chain performance.
We gladly welcome Ray to The Partnering Group. His experience will give our clients confidence as they pursue Revenue and Profit growth in a dynamic business climate.